I was invited to attend the launch of successlounge.biz last June 16, 2015. I was initially clueless as what to expect from the event, but when I found out that John Calub was the one hosting it, I immediately confirmed. The venue was at
Success Lounge International, a concept restaurant owned by John Calub somewhere along Tomas Morato, Quezon City. It is designed to encouarge its patrons to dream big and achieve success. I attened th
e event with various media representatives from print, visual, and online realms (with me coming from the online media).
I do love the fact that Mr. Calub's staff really took care of our food and amenities in the course of the event. Also, I admire the dedication and time that the company took in order to give the media excellent service. We had a delectable lunch in Alex III restaurant while the talk was given in Success Lounge.
To those who don't know him, John Calub is one of the most sought after motivational speakers and in the Philippines. He is known for organizing seminars focused on entrepreneurial education and personal self-improvement. This day though, the agenda was different. Instead of inviting his guests to attend a seminar, he proudly announced his newest pet venture. This is a website called successlounge.biz.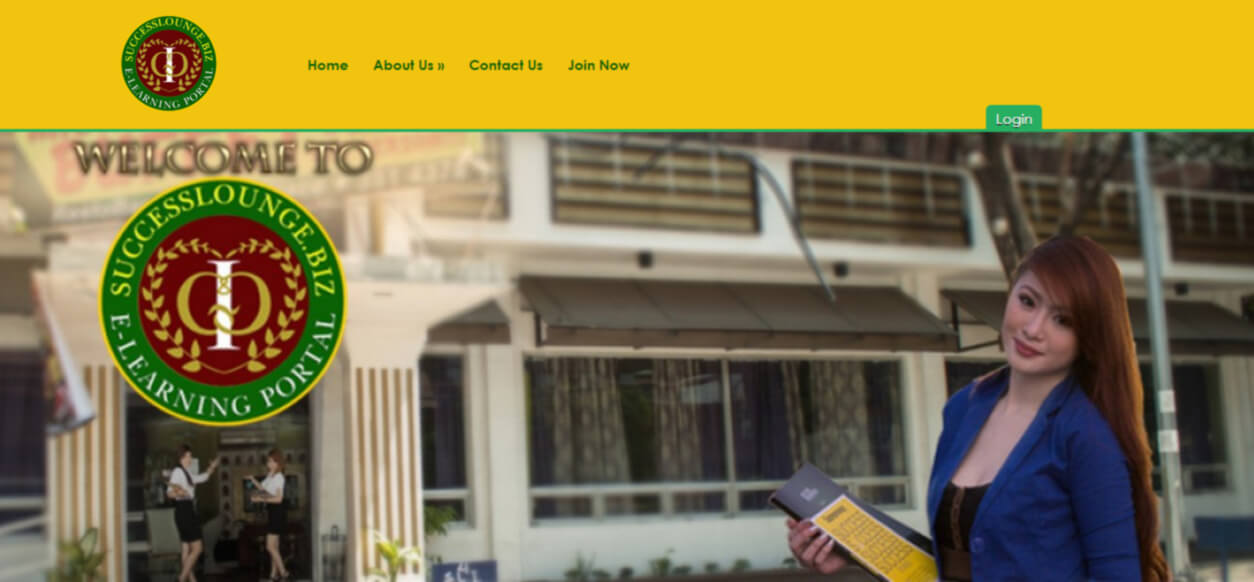 The homepage of successlounge.biz
The website is a compilation and directory of various resources which the common Filipino can access to achieve their dream of financial security and economic maturity. It is a venue which any member can use to develop their skills, talents, and hobbies in order to achieve more in life. According to John Calub, he aims to make the website one of the largest and most-productive e-learning tools in the country for aspiring entrepreneurs. He also aims to develop the website as one of the leading motivators of Filipinos so they can become leading contributors to the country's economic success. However, a person can only access the website by becoming an exclusive member under the categories of vip and vvip. The vip program is offered at 3,888 pesos while the vvip program is offered at 12,000 pesos. The vvip program is more recommended due to its emphasis on advanced tips and tricks in entrepreneurship and other fields of life.
During the live demo session, Mr. Calub showed us the ins and outs of the website. The website was heavy on content with topics in
personal development, motivation, sales and persuasion, business skills, communications training, entrepreneurship, etc. Also, the speakers in these videos and the writers in the articles were some of the best in their field and expertise. Apart from these, the members can
join live events across the world during podcasts.
Aside from its affiliate marketing system where one can potentially earn from, the site has advanced learning technologies and principles in all of its courses/programs such as: brainwave entertainment, mind exercises, interactive videos, experiential exercises, creative visualization, metaphoric exercises, etc.
Mr. Calub wanted to open this opportunity to Filipinos as a way of giving back to the community. He also said he wants to used this medium as an opportunity to reach his goal of making 10 million Filipino millionaires in the future.
John Calub Training, Incorporated (JCTI), the Philippines' biggest personal development and success coaching company in the Philippines', owns and operates the website.
Pictures of the event:
John Calub with Coach Lambert Flores and Justin "The Mental Assassin" Pinon
John Calub being interviewed by the press